Team/Movement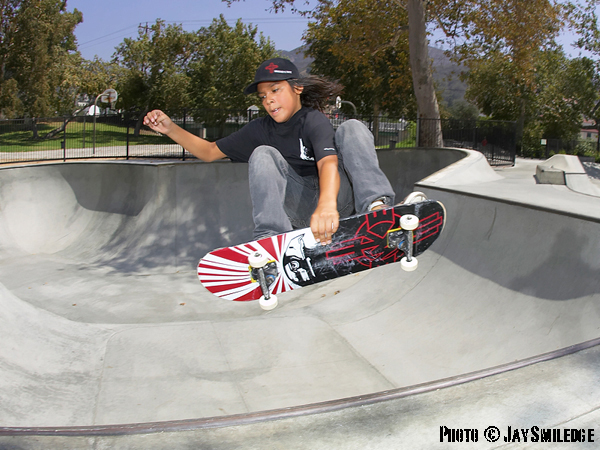 Skyler Anselmo (Akimel O'otham bloodline) flyin high over his favorite local bowl in SoCal. Kid is rockin at all he does, great focused positive spirit!!!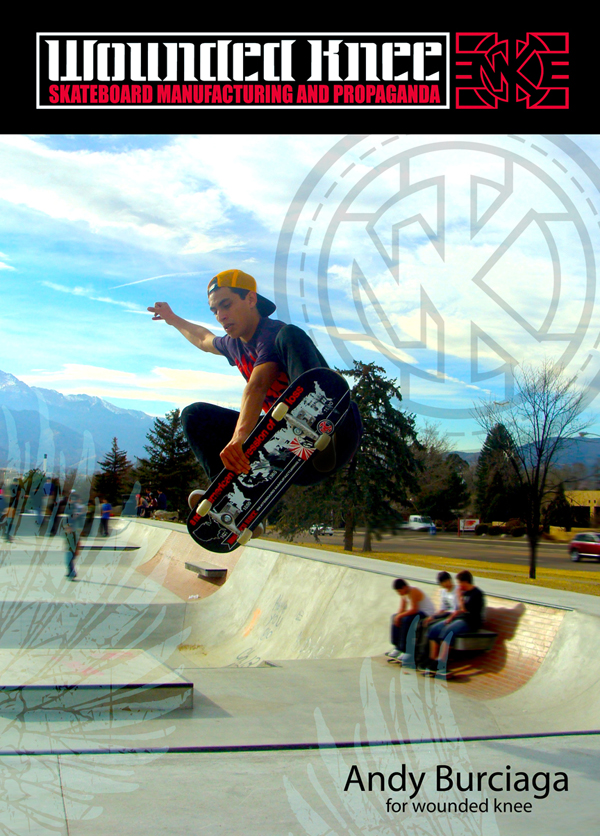 Andy Burciago (Toltec Indigenous Mexico bloodlines) killin it at a Team Pain park in Colorado Springs, Colorado. Andy is also a part of the NakotaDogsMovement and employed by VANs Off The Wall. Skatin Tough!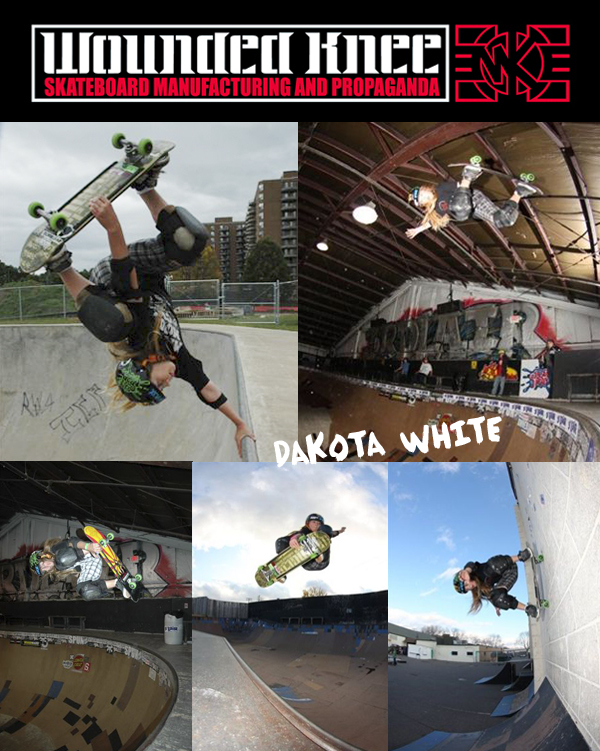 Dakota White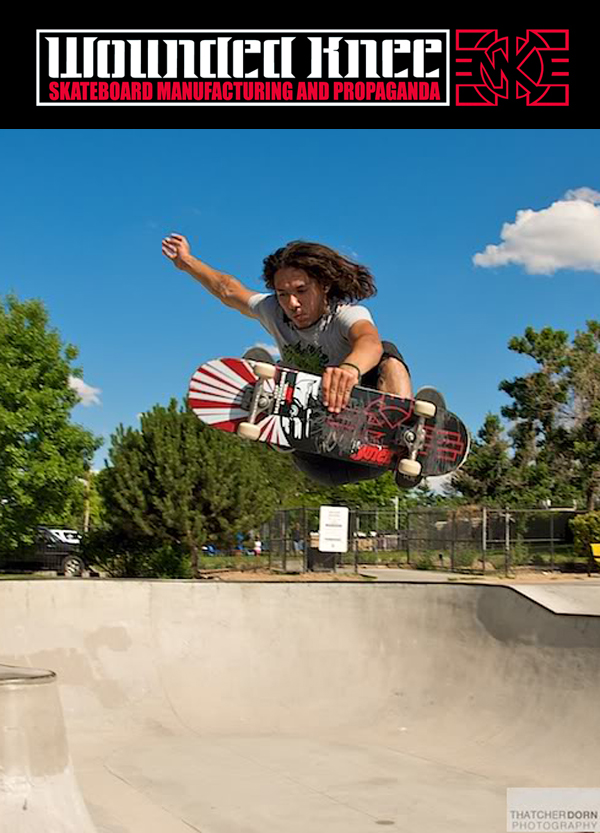 Etienne Archila (aka) ET (Azteca Indigenous Mexico bloodlines) rockin New Mexico… Et is also a part of the awesome WestSide Boyz of Albuquerque NM, doing great things for the local youth. Killin it in this shot… photo by ThatcherDorn Photography.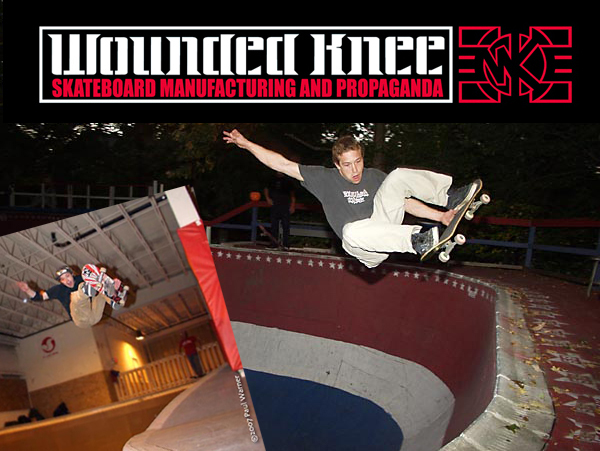 Chris Warner aka "Chickenhawk" has been riding for WK since its inception in 1998. Chris has been ripping vert and bowls for years along with filming and editing. He has donated all his time for free in video productions for Wounded Knee and the All Nations Skate Jams. He has a big heart and is a good soul and it is an honor to have " Hawk" a part of this WK Movement.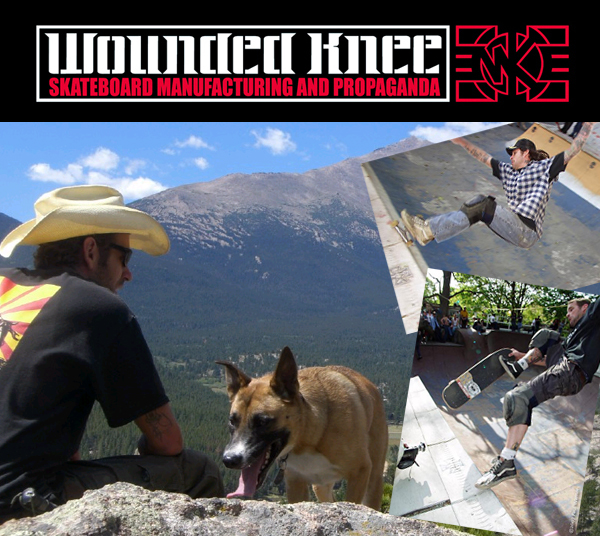 Chris "Merk" Mearkle has also been with WK since 1998 and has been a dedicated skater for years since he started building vert ramps. Being the son of a Korean War Veteran, Merk was the one who brought up the subject of coming out with the "We Remember Ira Hayes" board in order to honor this modern- day warrior who served this country. Merk is a skatepark builder who has dedicated his life, body and soul to skateboarding and is Dedicated to the Pride!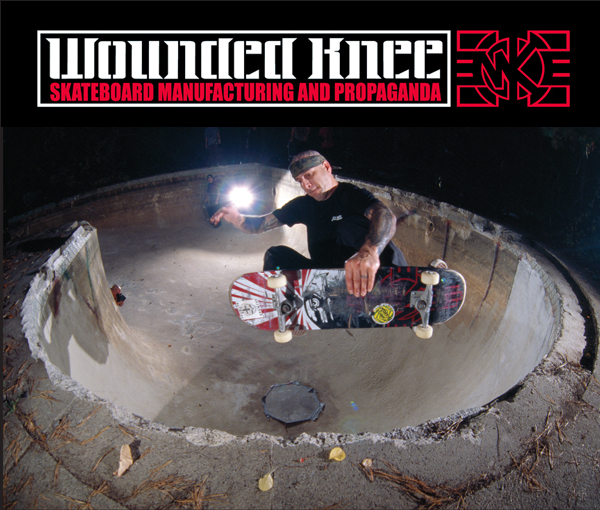 "Americans have a lot of misconceptions about what went on with the people who settled here first and prospered in this country. What we can do for the native youth is try to get some skateparks, give them positive role models, hook up the kids on the reservations, show them you can take it elsewhere and maintain your warrior spirit through the modern means of skateboarding. Through this positive activity, it can help teach them not to succumb to a lot of the societal illnesses we have in the modern world like violence, drugs and alcohol." ­ Doug Moore aka SGT. SK8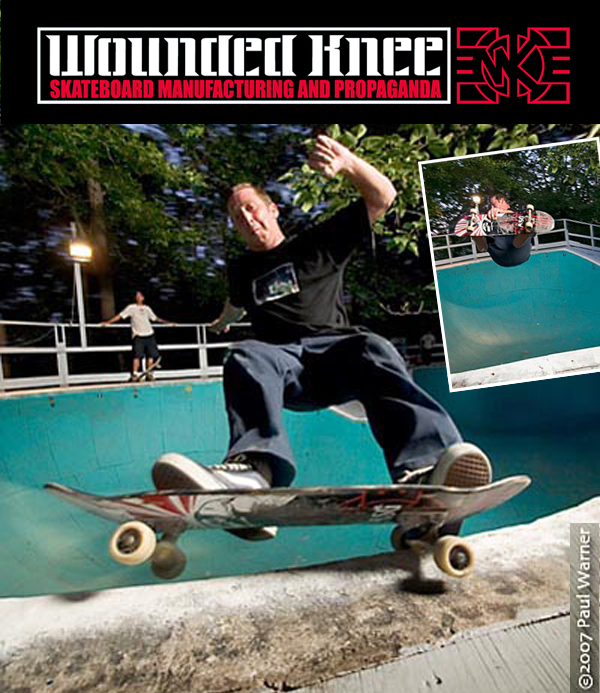 Tim "Big Tim" Klemonsky has also been with WK since 1998, and has always skated tough. Big Tim grew up skating in Simsbury Connecticut and hasn't stopped since. He too has dedicated his body and soul to skateboarding and builds skateparks when the work is there. With smooth strong style and east coast pride, Tim has demonstrated how skateboarding can bring you through life's toughest challenges and can keep you alive!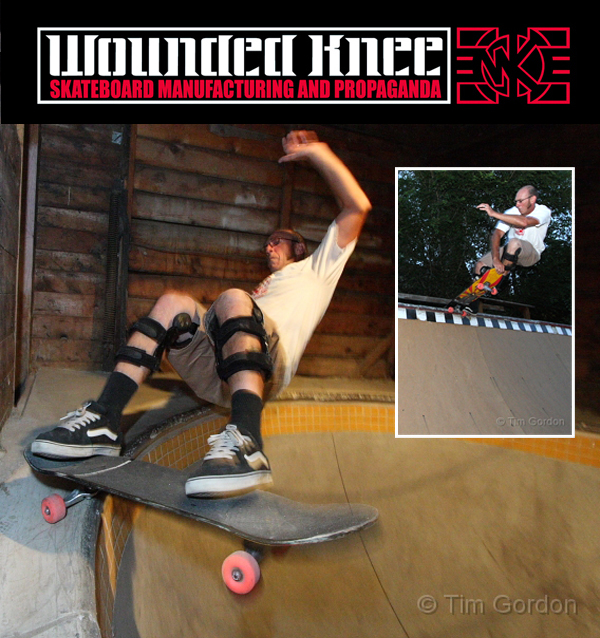 Tim Mott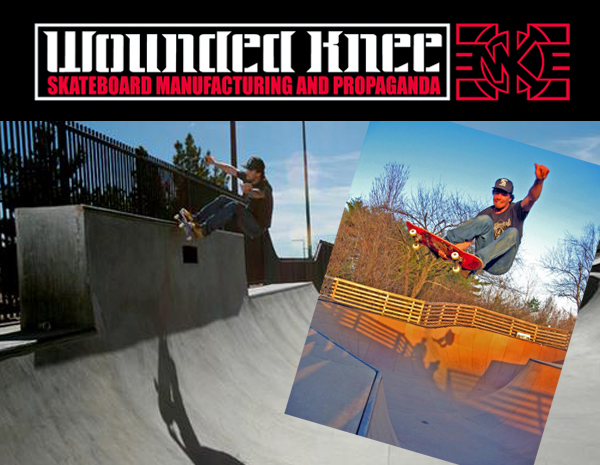 Ed D'Ottavio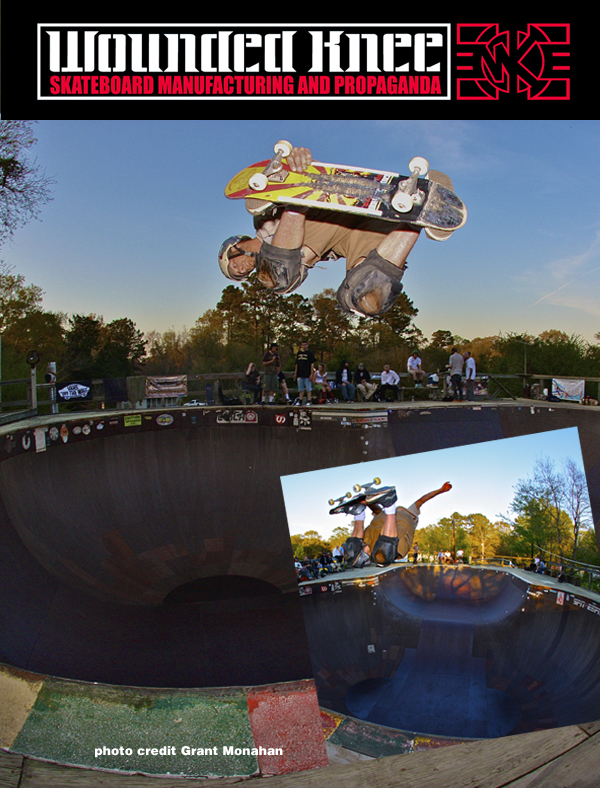 Dave "Science" Maxwell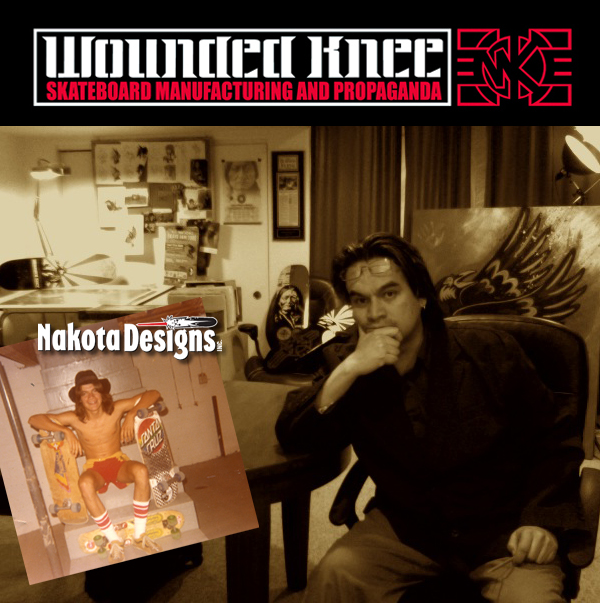 Walt Pourier – Oglala Lakota born and raised on the Pine Ridge Reservation, resides in Denver Colorado where he runs his own business Nakota Designs and also runs the NakotaDogs Movement a local skatecrew. "Growing up on the rez, we had very limited space to skate, usually in basements or outdoor basketball courts, even put 2 sheets of plywood out once. I am honored to be the creative direction behind Wounded Knee Skateboards, and support Murf 110% at all he is doing to make a difference in the lifes of our native youth."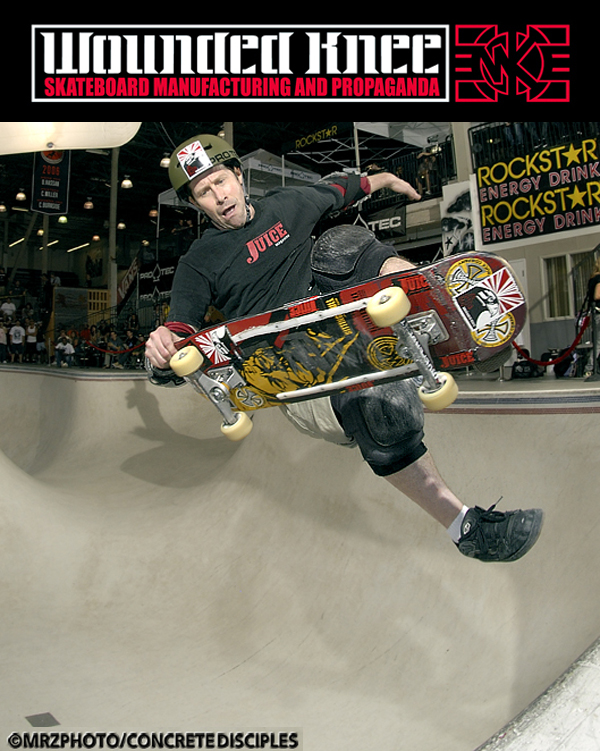 Jim "Murf" Murphy – founder Wounded Knee Skateboards.