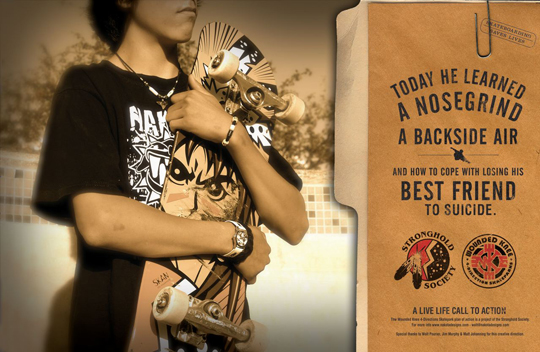 "The first peace, which is the most important, is that which comes within the souls of people when they realize their relationship, their oneness with the universe and all its powers, and when they realize that at the center of the universe dwells WakanTanka, and that this center is really everywhere, it is within each of us." — Black Elk
Note from Walt Pourier (Oglala Lakota) Creative Director of Nakota Designs and creator of the Stronghold Society, also created this Black Elk skatedeck for Wounded Knee Skateboards.
Olivia Black Elk married my grandfather Hobert Pourier when my father was 15 years old, she raised him and his brothers and sisters and all of us grandchildren, she was a wonderful grandmother and we loved her very much. It is an honor to  create a skate deck that speaks to our youth about her grandfather Nicholas Black Elk. I know her heart truly represented the youth, myself, my brothers, sisters and all our relatives know this by her example, she was a wonderful grandmother and we love her and miss her dearly.
"Telling our stories of old, through the new creative means of today", … the creative means this generation understands,  is key to keeping our stories alive. Through this means of skateboarding, art & design we can achieve this.
We support Jim "Murf" Murphy at all he does through Wounded Knee Skateboards, his outreach to youth across this country is awesome. Jim is also a part of our Stronghold Society nonprofit and the Wounded Knee 4-Directions Skatepark plan of action is a project of the Stronghold Society… together with the support of many, we are gonna make a difference with our youth and we support them at all they do.
Jim's vision and what he represents is the kind of inspiration and hope our Lakota youth need in South Dakota and across this country. We appreciate you more then you know brutha…. "Skateboarding Saves Lives" "micante eten wopila tanka" I give you the biggest thanks I can from within my heart. Gonna be a grand year.
Lots of big stuff to come this year… we promise to keep you in the loop. We appreciate your continued support, because of you, we can do the things we do.  thank you so much.
« Prev:A Live Life Call To Action event
WE REMEMBER ANDY KESSLER:Next »